NexGard Chew for Dogs, 4-10 lbs, (Orange Box)
Why Autoship?
FREE access to chat with licensed vets 7 days a week.
Save 5% on all future Autoship orders.
No fees, no commitments - cancel Autoship anytime.
This item requires prescription approval.
---
Medications ship separately. Delivery times may vary.
---
---
---
We'll collect your pet's prescription information at Checkout.
---
---
About This Item
NexGard Chews for Dogs, 4-10 lbs. are vet-recommended and FDA-approved to kill adult fleas fast before they have a chance to lay eggs. This product is also FDA-approved to help prevent Lyme infections as a direct result of killing black-legged ticks. Each fast-acting chew provides safe and effective protection, killing fleas and ticks for a full month. And the chews are easy to give because dogs love the delicious beef flavor—you may even give them to your dog with or without food! Each NexGard bite-sized monthly dose is gentle enough to give to puppies and dogs as young as 8 weeks, weighing as little as 4 pounds.
Proudly sourced directly from the manufacturer or their approved distributor. Guaranteed genuine and backed by the manufacturer.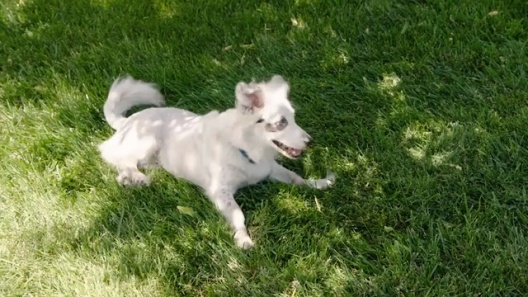 Learn More About NexGard From Our Team of Experts
---
---
Powerful Protection Image
NexGard (afoxolaner) is the chew that dogs love.* It kills fleas and ticks all month long and even prevents flea infestations. So, not only is NexGard delicious, but it also keeps your dog protected from fleas and ticks!
The Chew Vets Choose*
NexGard is the #1 vet-recommended flea and tick protection, and the chew vets choose to protect their own dogs.*
Trusted Over 270 Million Times*
See why NexGard is the #1 Choice of Vets.*
#1 Dog-Preferred
NexGard's delicious beef flavor makes it the #1 dog-preferred chew over other chews that kill fleas and ticks.*
Legacy of Trust
NexGard is the #1 choice of vets and has been prescribed over 270 million times.*
Safe for Puppies
NexGard is safe for dogs and puppies who are as young as 8 weeks and who weigh just 4 pounds.
Kills Fleas and Ticks
NexGard is FDA-approved to prevent the infections that cause Lyme disease by killing black-legged ticks.
Enjoyable Every Month
Every delicious NexGard chew makes it easy to protect your dog for a full month.
For Dogs, Big and Small
Comes in four sizes: 4-10 lbs., 10.1-24 lbs., 24.1-60 lbs. and 60.1-121 lbs.
Protection for Every Season
Your dog can get fleas any time of the year throughout much of the United States. And some ticks, including those that transmit Lyme disease, can be active in temperatures that are just above freezing. Just 1 monthly NexGard chew will kill fleas and ticks and protect your dog, no matter the season.
Never Miss a Dose with Autoship
Sign up for Autoship today and save on the #1 vet-recommended chew.* Not only will you get a discount on NexGard, but you can rest easy knowing that the #1 dog-preferred flea and tick protection will be delivered to your door when you need it.*
NexGard's Mission
NexGard is committed to enhancing pet well-being and to supporting the animal health community. When you purchase NexGard, you are not only protecting your dog with the #1 vet-recommended flea and tick protection*, but you are also supporting the commitment to donate over 250,000 doses of NexGard to animal shelters each year.*
About NexGard
NexGard is the #1 vet-recommended flea and tick protection.* 1 monthly chew will keep your dog protected from fleas and ticks, plus dogs love the delicious beef flavor, making it easy to give with or without food.* NexGard is also FDA-approved to prevent the infections that cause Lyme disease by killing black-legged ticks. It is safe for puppies who are 8 weeks of age and who weigh 4 pounds or more. Plus, it's available in four sizes, so every dog can get the protection they need.
Shop NexGard
*Data on file at Boehringer Ingelheim.
---
---
By Patricia on Nov 10, 2022
Should have bought BRAVECTO.
For the cost of this product buyers should be aware up front that it might take ALL 3 tablets to rid their fur baby of fleas. My poor is bathed so much I think she's getting depressed. Honestly, I wish I had gone with Bravecto.
---
By Ainek on Aug 16, 2022
Great stuff!
Before Bee had passed away on the 29th of June her vet had prescribed this and it worked wonders. It's like a treat and she'd eat it no problem. Her vet changed their flea prescription so we ended up with something else which also worked but we needed to force feed it. Come Frida into our lives and I asked our vet to give me an outside prescription so we may buy it since the one they prescribed wasnt working on her. As expected it worked right away and Frida no longer has fleas. Chewy was quick to get the prescription from our vet and we were flea free in no time. Thank you chewy!
---
By Lu64 on Sep 2, 2022
Great Product
I spend lots of money and so many different vets with my three dogs with the same problem. They sad was allergies. After almost two years of this problem one vet recommended increase those dose for three months. That helped all the dogs , they skin color got normal, stop itching like crazy . It was some kind of mitts under they skin. They been clean for 18 months . I even paid for skin vet specialist. Nothing worked , lots of shampoos. This product works
---
By Vince on Nov 5, 2022
Nexgard Order
Great product been using it for years. Only thing I would change would be letting customers download prescriptions instead of mailing them in, it would save time
---
By Tabby on Sep 22, 2022
Favorite Flea and Tick Med.
I love this flea and tick medicine. It's so easy to order, you will need a script from your vet. Its easy to give the pill to my dog. She loves the flavor. Given once a month and it works Great.
---
By Taco on Jul 28, 2022
Chewy is reliable
I have been CHEWY's costumer for years and I have never been dissatisfied! Chewy Gasca great selection of products. They are compatible with other providers and are always fast and accurate with their shipping! I recommend Chewy very highly!
---
By Bubba on Jul 31, 2022
Garbage doesn't work
Dog still scratches at fleas, taking dog to vet maybe its a skin condition, but she still digs at her ears even though they get cleaned out once a month so it doesnt kill ear mites ,70 plus dollars for nothing
---
By nola on Jul 19, 2022
Great Product
All my pups like this chew. Give it to them like a treat. Can't believe how quickly the fleas were no longer on them. Lasted an entire month. Worked much better that the medication I used to out on their fur.
---
By Noel on Sep 30, 2022
Prevention
Fast shipping, great products just as described. Love doing business with Chewy.
---
By ChrissyZ on Sep 23, 2022
Nexguard up to 10 lbs.
My Vet recommended Nexguard for both of my dogs. They both enjoy them like a treat.
---