Sentinel Tablet for Dogs, 51-100 lbs, (White Box)
This item requires prescription approval.
---
Medications ship separately. Delivery times may vary.
---
---
---
About This Item
Your furry friend must have a current heartworm test result on file with your veterinarian in order to be prescribed heartworm medication. Please visit your veterinarian to have this test performed annually to protect your four-legged friend. Sentinel is a monthly oral preventive prescription that protects your pet against heartworms, adult roundworms, adult hookworms, whipworms and prevents the development of flea eggs. Best of all, this medication may also help protect your pal against heartworm disease and intestinal worms, all in a tasty, flavored tablet.
Proudly sourced directly from the manufacturer or their approved distributor. Guaranteed genuine and backed by the manufacturer.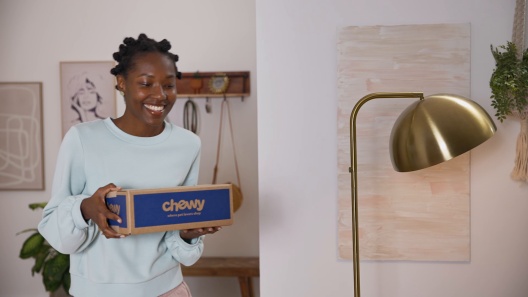 Learn More About Sentinel From Our Team of Experts
Dosage Chart
| Color on Box | Weight Range | Strength | Dosage | Product Page |
| --- | --- | --- | --- | --- |
| Brown | 2-10 lbs | 2.3 mg Milbemycin Oxime & 46 mg Lufenuron | Administer orally once a month | ✓-Click Here |
| Green | 11-25 lbs | 5.75 mg Milbemycin Oxime & 115 mg Lufenuron | Administer orally once a month | ✓-Click Here |
| Yellow | 26-50 lbs | 11.5 mg Milbemycin Oxime & 230 mg Lufenuron | Administer orally once a month | ✓-Click Here |
| White | 51-100 lbs | 23 mg Milbemycin Oxime & 460 mg Lufenuron | Administer orally once a month | ✓-Click Here |
---
---
---
By DogMom on Jul 6, 2022
Effective & Affordable
I have been using Sentinel for my dog for 3+ years now. By far this is the most affordable and effective all-around protection for my dog. I've searched high and low to find a product that could rival it but, nothing has compared. I usually can get away with buying one 6 month box per year. My dog has been in some pretty dense forests with me, and has also been in the southern region of the US, which is known to be heavily populated with mosquitos. She always test negative for heart worm or any sort of parasites and, all of her lab work comes back perfect. I've never experienced her getting sick from the medication, nor have I have found a flea or tick on her. She doesn't have any issue eating the tablet, she thinks it's just another treat.
---
By Daniel on Jul 16, 2022
Not good for fleas
I thought this product was for fleas and heart-worm. Turns out it's only good for flea eggs and doesn't kill adult fleas. Currently dealing with a flea infestation in the apartment. Vet confirmed what happened. This product should only be advertised for heart worms.
---
By MelI on Jun 30, 2022
Best Combo
I like this product with Brevco. I have to disguise their pill or they won't eat it. I've used Sentinel for over 10 years & my pups have stayed healthy - one of them is going to be 15 yo.
---
By onedef92 on Feb 14, 2022
Protect your Fur Babies from Parasites
I can say this is my choice in parasite prevention for my dog. For those saying their dog still has fleas, this product does not kill or prevent fleas from getting on the dog. The medication in it simply prevents fleas from reproducing. So, if you have fleas in the dog's environment, you need to treat it with a secondary adulticide, as well as treat the environment. If there are no fleas in your dog's home environment, but it happens to pick one up while out on a walk or something, this product will help that or those fleas not turn into thousands. Environment control is a must. What fleas you see on your dog are only 10% of what are in the actual environment.
---
By WeimMom on Apr 5, 2022
Perfect. Used it for years
This product performs exactly what it says it does. My dog likes the taste, we can just give it to her without camouflaging it by putting it in a food item. And it is sooooo much cheaper buying it from Chewy than buying from the vet.
---
By Janet on Apr 12, 2022
Great Dog Medication Service
I have been purchasing all of my dog's medications from Chewy for years and have never been disappointed with them contacting my vet for approval and delivering the medication quickly.
---
By Sentinel on Apr 27, 2022
Sentinel for my Goldens
Living in the south near a lake, heartworm preventatives are a priority. Ordering from Chewy is so convenient and economical.
---
By BoxerDad on Jan 29, 2022
My People Care About my Health
After adopting me my people took me to he vet for a check-up. They then started giving me Sentinel to protect me from nearly all parasites because we travel around a lot and want to protect me. They said they gave it to all their dogs before me. They use chewy because it is easy, quick and reasonably priced.
---
By Greg on Apr 28, 2022
Will order again.
Chewy was very simple to order on line. Great price, and fast shipping. I will use again.
---
By Ruff on Jun 11, 2022
Dog medicine
Very prompt service contacting our vet for certification by
---