Zoo Med ReptiTherm Under Tank Heater
Frequently Bought Together
---
About This Item
Tank heater works as a 24-hour primary or secondary heat source.
Ideal for use with reptile, amphibian, small animal or plant terrariums.
Heater has one adhesive side to apply directly to tank for optimum heat transfer.
Also works with small housing for hermit crabs, small reptiles or tarantulas.
Made in the USA!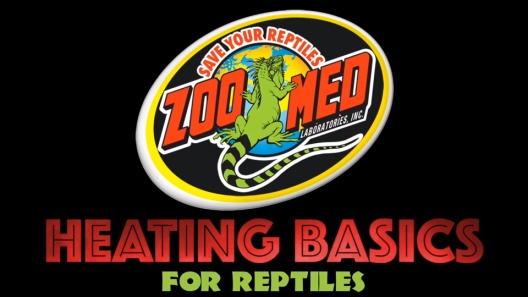 Learn More About Zoo Med From Our Team of Experts
---
---
Questions & Answers
27 Customer Questions
---
Does this have an adjustable temperature? Do I need to purchase a thermometer separately or does this have one built in?
Answer by • Sep 18, 2019
The temperature of this item is regulated but not adjustable. It is strongly recommend to purchase a thermometer for each 20 gallons of tank to monitor this heating pad and your pet's overall temperature gradient.
---
Does this come with pieces to raise the tank?
Answer by • Apr 24, 2019
This product includes rubber feet to raise the tank and provide space for air circulation.
---
Can this heating pad be placed on a plastic tank?
Answer by • May 05, 2020
This tank heater cannot be used on plastic tanks, only with glass tanks.
---
How many watts is it?
Answer by • Jan 06, 2021
The 1-5 gallon tank heater uses 4-watts, the 10-20 gallon tank heater uses 8-watts, the 30-40 gallon tank heater uses 16-watts, and the 50-60 gallon tank heater uses 24-watts.
---
---
---
By Richeyh on Mar 16, 2022
Pathetic....
Have gone through 3 of these now.... They stick and work fine for the first week or so, and then inevitably begin to fall off and refuse to stick. PATHETIC EXCUSE for a 'quality product'...
---
By Rock on Nov 30, 2021
Just as other reviewers said.
Received this heater very quickly. However, as other reviewers said, the heater didn't work when I received it. The good news is I e-mailed the company and they responded fast and sent me another one that worked perfectly. I would give them a 5 star rating for the product if the first one worked as well as the second one.
---
By Jacaud on Nov 20, 2021
Great Product
This is a great product. Have used them for years with no issues. Always used with a thermostat of course. They came in packaged nicely and very quickly. The only issue I had was none of these came with the spacers for the tank. I don't know if they quit doing that but it was a nice addition to keep the cord safe.
---
By sucks on Mar 25, 2022
does not work
Received and doesn't work. Keeps getting colder in the tank
---
By kz95 on Sep 26, 2021
Heaters failed causing terrarium to crack
This is the second Zoomed heater I ordered. The first one failed after only a few weeks of operation. About 2 months into using this one, it has also failed. Upon failing, the device significantly overheated causing my $500 vivarium to crack across the entire lower panel. Damage is not repairable. DO NOT BUY THESE HEATERS. Look for a more reliable brand like Exo-Terra.
---
By Heatmat on Jan 7, 2022
Heatingpad
This heat pat is a 10/10 .. it works amazing for my leopard gecko tank. It cover the hot side.
---
By Grace on Sep 20, 2021
Cracked my tank- beware
I put this pad under my tank last night for the first time. This morning I heard a loud cracking sound come from my snakes tank as I was drinking my coffee.. This under tank pad cracked my tank I just purchased brand new. Right where the pad is attached under the tank.
---
By Candi on Aug 31, 2021
Works Great For My Snails
I bought this for my snail terrarium, and it works great! The only thing I would say is that I recommend you get a thermostat to control the temperature because even though it is a small heat mat, it gets very hot. I know some reptiles need to be kept warmer, but my snails need to stay in the mid-70s.
---
By katy on Aug 12, 2021
Not meant for ambient temps!
This under tank heat pad is meant to provide a warm spot for your snake to digest it's meal. The reviews complaining about not getting their tank warm enough are uneducated. It is not meant to raise the ambient temp throughout. If you need your tank warmer you should be heating your room. It does the intended job just fine. I secure it with foil tape on the edge to make sure it doesn't fall off. Please use a thermostat to regulate your ideal temp so your animal doesn't burn or overheat itself. Thermometers only tell you the temp, they do not change it, but are good to use in addition to check your ambient temps. The mini is good for critter keepers or reptile ranch.
---
By lies on Nov 8, 2021
Heater....
Constantly falls of the glass, is not even warm to the touch, the sticky part isn't really sticky so will just fall right off
---