Animax Ointment for Dogs & Cats
Autoship
(Save an extra 5%)
Choose Autoship at checkout for regular deliveries.
Why Autoship?
FREE access to chat with licensed vets 7 days a week.
Save 5% on all future Autoship orders.
No fees, no commitments - cancel Autoship anytime.
This item requires prescription approval.
---
Medications ship separately. Delivery times may vary.
---
---
---
We'll collect your pet's prescription information at Checkout.
---
---
About This Item
Animax is an FDA-approved medicated ointment formulated for the treatment of severe and chronic otitis of varied etiologies, in interdigital cysts found in cat and canine companions, as well as anal gland infections found in dogs. This veterinarian-prescribed ointment is also used to help manage skin disorders characterized by inflammation in both cats and dogs. Animax is made with four active ingredients—nystatin, neomycin sulfate, thiostrepton and triamcinolone acetonide, which provide anti-inflammatory, antipruritic, antifungal and antibacterial therapeutic effects.
Proudly sourced directly from the manufacturer or their approved distributor. Guaranteed genuine and backed by the manufacturer.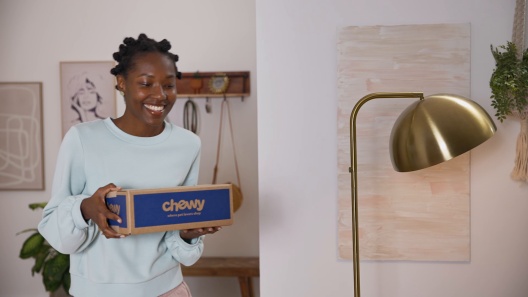 Learn More About Animax From Our Team of Experts
---
---
---
By HumaneShopper on Apr 22, 2022
Animax heals almost everything!
This is the very best item to have in your pet first aide kit. It helps heal every type of skin irritation, wound, etc. Too bad it's only available from your veterinarian as an Rx prescription. But ask for a prescription tube from your vet to have it on hand. Chewy will even contact your veterinarian for you!
---
By JoJo on Apr 30, 2022
Amazing product
Used this for my dog's ear infection and it worked like magic! Highly recommend! Careful squeezing the tube though, as once the sides crease and open, some product may spill out. You don't need much of the product to see a difference - use according to directions.
---
By Booboo on Mar 10, 2022
Miracle Product
My Yorkie has suffered for over 5 years with a extreme ear infections,I have a great Vet,but he isn't the one that prescribed it,,I used some my friend had for her dog,,My dog had raw red skin on inside of ear,ears so swollen vet couldn't even look in then, he kept prescribing predensone, much wax would drain from her ears they would stick together. They would bleed sometimes, I used this ONE Time,I saw immediate results within 2-3 hours,,her ears were healing,they had been swollen shut for years,Vet couldn't look in them,I took her to my Vet just to show her ears & get some Animal,,HE Didn't have it,never tried it,but he did ok me a script to order from Chewy,,this med has been a blessing for BooBoo & me,
---
By BoosooneeMom on Apr 10, 2022
Amazing Must to keep on Hand
I was prescribed this by my vet for something my cat had. It worked. Another cat got the same thing, it worked again. It has worked for a multitude of similar problems so it has become my first aid go to before I go to the vet.
---
By Hattie on Feb 6, 2022
It works, and an easier way to apply
My vet prescribed Animax for my cat's crusty lesions on her ears and skin that developed from an auto immune disease. In the early stages, applying it directly on affected spots cleared the upper exterior and interior areas of the ear. It seemed to provide relief. As mentioned in another review, the tube is difficult to work with to deposit the ointment evenly on affected areas. Instead of squeezing blobs into the ear, I use a new, small, very soft artist brush. I squeeze the ointment on a disposable pad and dip the brush in it - then apply it to affected areas. After a few days my cat would sit still and allow me to use the soft brush to apply ointment and also quickly clean out any ear debris. Note that my cat has a skin problem affecting her upper ears, and not an ear infection. This product has worked well with my cat. I have reordered through Chewy and it was easy as they contact the vet for the Rx.
---
By HotSpots on Mar 16, 2022
Reliable and easy to purchase!
I used this for hot spots on my dog's belly and within a few days of consistently applying the ointment, her hot spots were gone! It's great knowing that this is a product we can rely on to ease our dog's discomfort and our anxiety
---
By Aw2018 on Feb 11, 2022
Good product, horrible packaging
My dog has chronic ear infections due to food allergies. She has been on 3 different ear ointments, all worked equally as well in my opinion. We switched vet offices which is how she was prescribed animax, the new vet did not carry the other 2 ointments that my dog had been prescribed from her previous vet. It does well at treating her ear infections. Whenever I notice my dog itching at her ears more and shaking her head a lot, I apply animax twice a day to both ears for a couple days and it usually clears it right up. However, the packaging is horrendous. I don't know if it's just me, but the formula is so liquidy that it continuously drips out of the tube. Whenever I apply it to my dogs ears, it gets all over the tube, all over my hands and usually drips all over the floor. Probably at least 1/4 of the tube gets wasted just because it drips out everywhere anytime I use it. Like I said, this is the third ointment my dog has been on and I didn't have any issues like this with the first 2 ointments. Those were both in plastic bottles which worked much better than the aluminum type tube that animax comes in. The product works well but please, please, please do something different with the packaging!
---
By Dogslovethem on Mar 9, 2022
Great product and great price
Eveything that is posted is true>I have a GS and she gets hot spots and has the food allergy problem.This will clear her pain and infection in days(less than two)her pain the first time i put it on her and her pain is always my big concern first.
---
By vrmb on May 12, 2022
Doctor at Home!
When fights leave a cut, Animax affords the BEST, quickest relief and healing.
---
By Lesley on Mar 8, 2022
Vet grade much less expensive
I am very happy with this product, it works really well. Also happy with Chewy because I got so much more for so much less.
---