Drinkwell 360 Ceramic Pet Fountain Replacement Pump
---
About This Item
Versatile replacement pump is compatible with the PetSafe Drinkwell Pagoda, Sedona, Seascape, Avalon, Zen, Stainless Steel, 360 Plastic and Multi-Tier Pet Fountains.
Also works great as a back-up pump during pump cleaning, so your pets don't miss a sip.
Submersible pump and circulating water provides quiet operation, making it great for anxious pets and non-disruptive to your home.
Includes a long cord that's approximately 5.5 ft. long—so neither you nor your pet is held back!
Disassemble and clean pump every 2 weeks to extend the life of the pump, keeping the flow going for longer.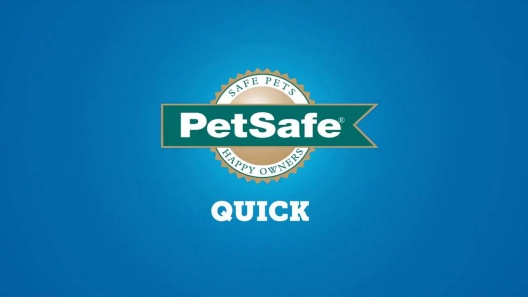 Learn More About Drinkwell From Our Team of Experts
Compatible with Drinkwell Multi-Tier Pet Fountain, Drinkwell 360 Pet Fountain, Drinkwell 360 Stainless Steel Pet Fountain, Drinkwell Zen Pet Fountain, Drinkwell Stoneware Avalon Pet Fountain and Drinkwell Pagoda Pet Fountain.
Click here for the Drinkwell Pet Fountain Cleaning Kit.
Shop Prescription Medications from Chewy Pharmacy
---
Compare Similar Items
| | | | | | |
| --- | --- | --- | --- | --- | --- |
| | | | | | |
| Customer Rating | | | | | |
| Price | | | | | |
| Breed Size | Extra Small & Toy Breeds, Small Breeds, Medium Breeds... | Extra Small & Toy Breeds, Small Breeds, Medium Breeds... | Extra Small & Toy Breeds, Small Breeds, Medium Breeds... | N/A | Small Breeds, Medium Breeds, Large Breeds |
| Lifestage | Puppy, Adult, Senior | Puppy, Adult, Senior | Puppy, Adult, Senior | N/A | N/A |
| Material | Plastic | Plastic | Plastic | Plastic | Plastic |
| Assembly Required | No | No | No | N/A | N/A |
---
Questions & Answers
23 Customer Questions
---
Can this pump be taken aprt and cleaned like some of their other pumps?
Answer by • Jul 14, 2018
This pump may be cleaned. Take the pump apart by first removing the faceplate. Remove the teardrop shaped stator by pulling up on the small lip. Use a fingernail to pull out the impeller, which is held in place magnetically. Clean the pump parts with warm water and soap, then reassemble.
---
What's the minimum water level that this will be able to pump? Does it suck from the bottom or side?
Answer by • Nov 14, 2018
The minimum water level will vary depending on which fountain the pump is used with. This pump is used with the Drinkwell 360 (stainless steel and plastic), Pagoda, Avalon, Seascape, Multi-Tier, Zen, and Sedona Fountains. The pump will need to be completely submerged to be operational. The intake for the pump is on the side, and it pumps from the top.
---
Could you please tell me the dimensions of the pump. I need a small pump that is about 2 INCHES BY 2 INCHES.
Answer by • Jul 23, 2018
This pump is approximately 1 7/8 inches in length and 1 1/4 inches wide.
---
Will this work with the drinkwell mini plastic dog and cat fountain
Answer by • Oct 19, 2021
This replacement pump is compatible with the Drinkwell Multi-Tier Pet Fountain, Drinkwell 360 Plastic Pet Fountain, Drinkwell 360 Stainless Steel Pet Fountain, Drinkwell Zen Pet Fountain, Drinkwell Stoneware Avalon Pet Fountain, and Drinkwell Pagoda Pet Fountain.
---
---
---
By Emily on May 21, 2022
Built to Break
This thing is literally built to die. We've been through two ceramic fountains over the last several years. The first one: I swear the pump lasted for years and then when we finally had to replace it, the new pump lasted maybe a month, and the next pump even less. We thought it was the fountain so we got a different type. The pump it came with lasted a few months, there's no gunk in it, and now I already have to replace it. It's just a scheme to continue getting your money, but unfortunately, our cats love the fountain so we are forced to keep buying these pumps. What a waste of resources and plastic. So irritated by this company.
---
By Catlady on May 12, 2022
Great multi pet waterer!
All 3 of our cats love this water fountain! I will say you have to be thorough with cleaning. Not just once a week(or every 2 weeks for single pet households) but whenever they clean their paws in it, play in it, or accidentally drop food in it. The pump will get gunky and since you can't see it, you will think the water is still somewhat clean. I've already bought a replacement pump because the 1st one burned out. Still highly recommend!
---
By artro on Apr 9, 2022
problems getting right pump
problems not with this pump, but getting the right pump for fountains I have. Problem is your listing of fountains & pump needed for each different fountain. I have several different drinkers, all different, needed pump for 2 of them or transformer. some pumps listed do not say or show it comes with a transformer. Your help people twice not much help, they could not figure it out, so we all figured that with process of elimination would finally get right one. So I ended with 4 our different pumps, I can use all of them over time. I have trouble trying to tell you the exact problem, other than you & who ever puts the computer pages together , just need to list & show right picture of pump & transformer if comes with one
---
By Sugar on Mar 13, 2022
Drinkwell Pump does not last
Terrific fountain. It is just the right size and design. My cats enjoy watching and drinking from it. The pump is quiet and works well..until it doesn't! I've had the fountain for less than a year and just replaced the pump for the 3rd time. I realize these things don't last forever but come on. It's like they are designed to die.
---
By Cyndi on Apr 8, 2022
Fantastic Fountain!
I love the pet fountain and so does my cat. It took her a couple days but now she's drinking water all the time and I don't have to give her fresh water 3-4 times a day. Bonus, I love the sound of the water flowing.
---
By Kittyhaus on Dec 18, 2021
Constant Failure
I've purchased three of these pumps now for my pagoda fountain. My cats and dogs love the running water and it helps keep the water fresh and clean. The finest pump lasted about a month. The next a week. My most recent purchase lasted three days! I'm very upset. I keep the fountain clean and full of clean, bottled water so I have no idea why this is happening. I am now searching for a suitable replacement pump and if I can't find one will have to replace my entire water fountain. Very disappointing. Stay away if you can, these simply don't last. Oh and it's not a chewy problem the first replacement I bought came directly from petsafe.
---
By Spike555 on Feb 5, 2022
Awesome little pump!
I have 2 of the Drinkwell Ceramic Pet Fountains and I want to have an extra pump around for when one dies. It never hurts to have a spare! This is a sweet powerful little pump and my dogs love having their water flowing.
---
By Jojo on Dec 19, 2021
Disappointing.
I've had the stainless steel Drinkwell 360 fountain for several years. That cats love it. However, it goes through motors like crazy. I take the entire thing apart once a week and thoroughly clean the motor, and the rest of the fountain. The last replacement fountain I purchased was $15.00 in September and it is only December and I am replacing it. Now this is almost $21. I will be looking for another fountain to replace this one and it will not be a Drinkwell.
---
By potato on Jan 12, 2022
they don't last!
This is my second pump for my fountain. The original pump that came with the fountain lasted a while and now this pump, I ordered a month ago already broke. It's a waste of money to buy an expensive fountain and then the pumps don't last. I'm very disappointed in this.
---
By blair on Nov 5, 2021
Reliable, inexpensive, easy to clean, thoughtful design, reasonable lifespan
Our cats have been using the Drinkwell Avalon ceramic fountain for 7 years. In that time, this is the second time we've replaced the pump. That's a 3.5 year lifespan, and considering it's powered on 24/7/365, I'd say that's a good use of 21 bucks. The wire of the plug separates so the head which goes into the wall never has to be near the sink when you clean it, and the mfr makes it really easy to see what parts can be removed for cleaning (they're different-colored, and they're called out in the instruction manual). If you want to get that full 3.5 year lifespan out of the pump, I suggest you clean it at LEAST once a month. I clean ours once every week, two max, when I clean the rest of the fountain. There are a lot of little nooks and tight corners/crevices to clean, but it shouldn't take you more than 5 minutes with some warm running water and an old toothbrush, and that includes removing the parts to get in there. The cats love this fountain so much that the replacement pump is a necessity and it's paid for itself in their health and happiness. Highly recommended, and I will repeat my guidance to clean it regularly.
---